I've been doing a lot of night photography lately. This is mostly because I'm in the lab all day and the days are short. But also because night photography is fun--challenging as hell, but fun.
It doesn't have to be quite so challenging if you have a tripod, but my tax return has yet to come in, and besides, tripods are a pain the @$$ to lug around. So I just try to stand very, very still--and of course, the harder you try, the more you shake. But still, Maastricht is decked out for the holidays, and a lovely city in its own right acquires a touch of magic when the lights come on: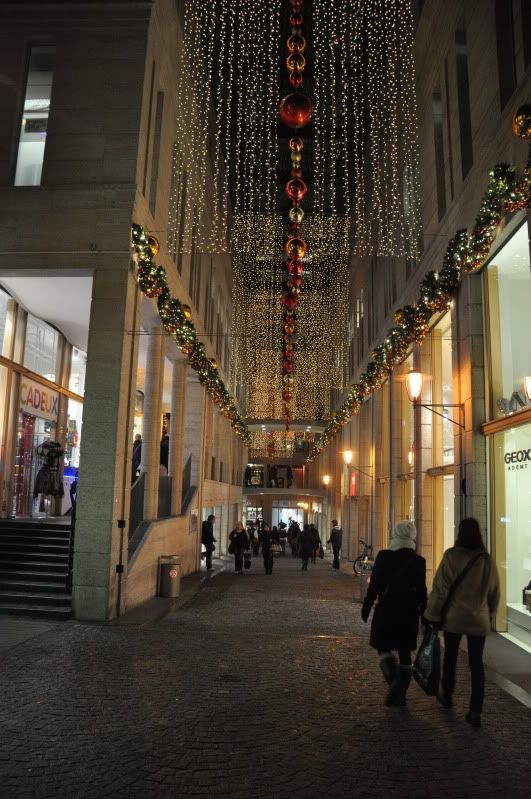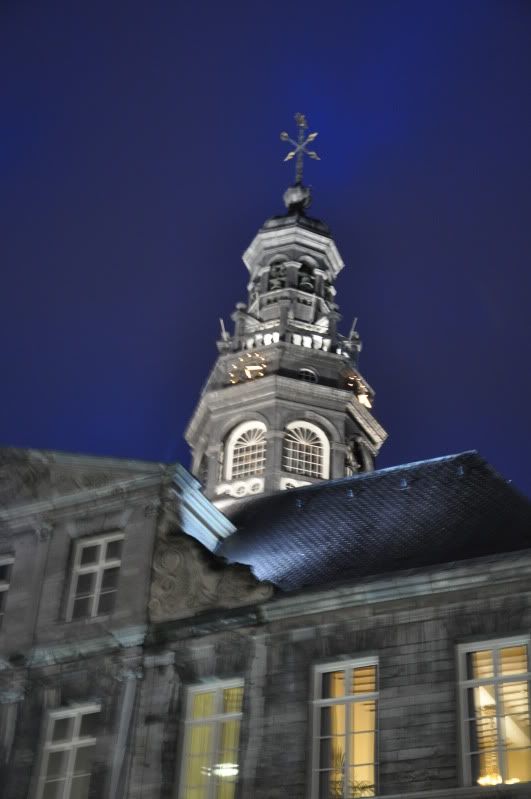 In Nijmegen, the holidays are marked by the arrival of the
olliebollen
carts, which also sell waffles. They are the only time of year you can reliably purchase waffles at the market, but they are a poor substitute for the heavenly fluffy denseness that is a Pinky's Waffle. On the other hand, Nijmegen does have a regular
stroopwaffel
maker, which my friend assures me does not exist in Maastricht.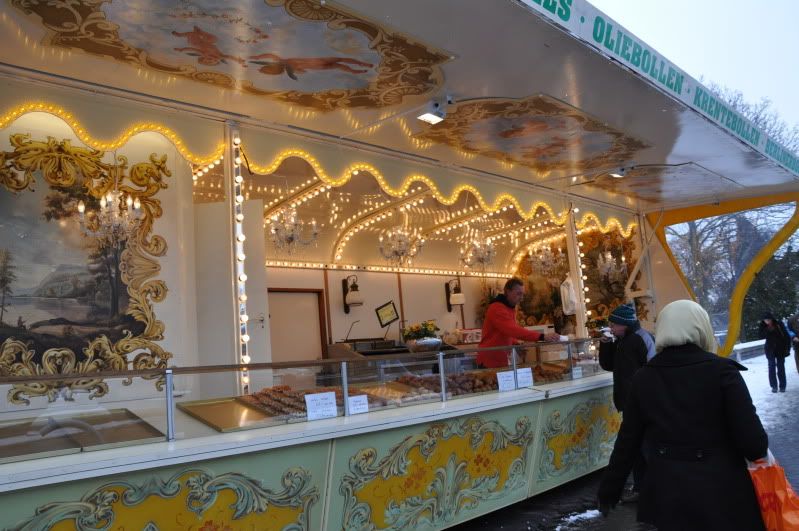 This one-or-the-other, the give-and-take, the back-and-forth (in my case, literally), has really started to erode the boundaries that have thus far defined who I am. As I start to get more comfortable here, really learning the language and getting along, and traversing the distance between Protestant Holland and Catholic Limburg every week (there really is a difference), it sometimes feels like my pieces of my identity are being scattered in the wake. On the one hand, it's silly: I know who and what I am. On the other hand, it's kind of weird--because none of the words that I used to use (American, Asian, Democrat) apply any more.